If you are based in the UK and you need to get your hands on a good quality lawn mower at an affordable price, then you should check out some of the popular options outlined below from Mowers Online UK who are based in Brockworth, Gloucester. This company have lots of experience with online ordering and delivering to your home hassle free no matter where you are based across the UK. For most of the larger tractor mowers, these machines are delivered fully assembled and ready to mow and they carry a good selection of brands within their portfolio backed with attractive warranties.
They have showrooms that you can visit in person also and you can call them at 01452 616169 if needed for any back up customer service that you may need when it comes to maintaining your mower or trouble shooting any particular issues that may come up.
There is a wide range of lawn mowers available there and the 10 popular options outlined below is brief summary of some of the better models which we came across. Please be aware though that some of the more popular options can be temporarily out of stock especially in peak season so you are better off booking well in advance during this time.
Popular Lawnmowers @ Mowers Online UK (Gloucester)
2, Webb R410SP Self-Propelled Petrol 4 Wheel Lawnmower 132cc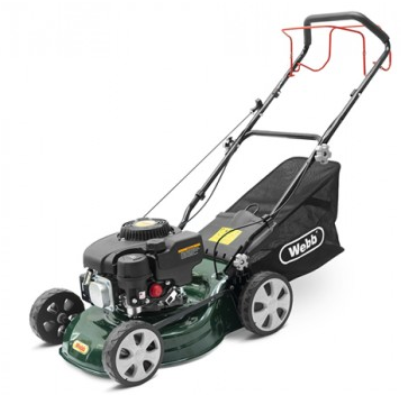 Brief Summary:
132cc petrol engine with grass collection
41cm cutting width, for lawns 20m by 20m
7 cutting heights from 2.5cm to 7.5cm- single lever
Soft grip handles, single speed, weighs 26kg
Warranty 2 years / Price Guide: Less than £250

3, Hayter Harrier 41cm Autodrive VS Rear Roller Lawnmower 190cc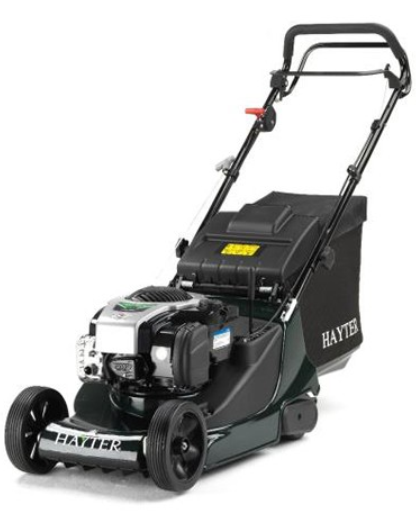 Brief Summary:
High performance designed cutting blades
Narrow 41 cm or 16 inch cutting width
Autodrive variable speed transmission 190cc
Rear roller for a classic striped finish, wash-port
7 cutting heights 1.3cm to 6cm & 60L grass bag
Warranty 5 years / Price Guide: £650 to £750

4, Toro ADS 3 in 1 Self Propelled Petrol Recycler Lawnmower 163cc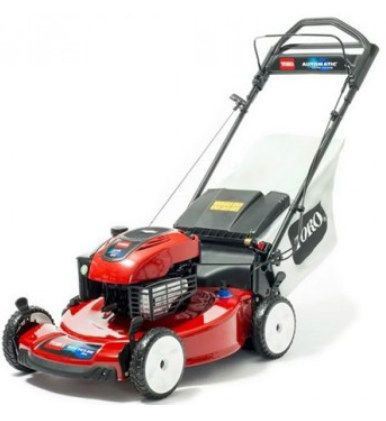 Brief Summary:
Robust 163cc Briggs & Stratton engine
Cutting width 55cm & adjustable handlebar
Steel Recycler deck and 3 in 1 capability
Higher quality rolled-edge steel decks
Automatic drive system variable walking speed
Warranty 2 years / Price Guide: £600 to £700

5, Mountfield 827H Compact Ride on Lawnmower 224cc
Brief Summary:
Riding mower with Hydrostatic Transmission
Auto choke & 5750 series engine
Cutting width 66cm & overall width 73cm
Key engine start, fuel tank 3.8L, capacity 224cc
6 cutting heights 3cm to 8cm and weighs 129kg
Warranty 2 years / Price Guide: £1300 to £1500

6, Stiga Estate 5092 HW Lawn Tractor Mower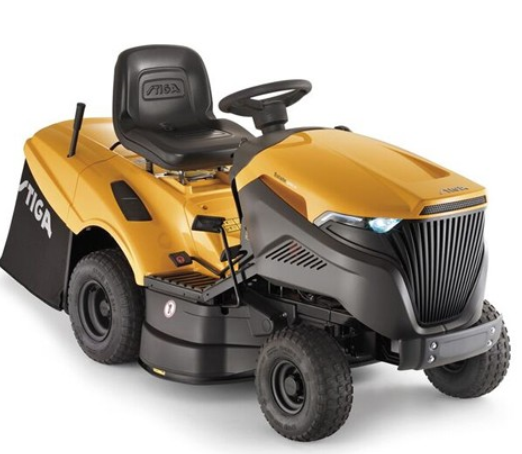 Brief Summary:
Hydrostatic drive Stiga V-Twin engine
Mid range good value tractor mowing option
LED headlights, mulch kit, tow bar & comfort seat
Cutting width 36 inches/92cm, heights 2.5 - 8cm
Capacity is 586cc, power 11.2 kW @ 2700 rpm
Warranty 5 years / Price Guide: £2500 to £3000

7, Toro TimeCutter ZS4200T 107cm Zero Turn Twin Mower 708cc
Brief Summary:
Toro V-Twin engine 708cc, fuel tank 11.4L
Smart speed control system – 3 speeds
Anti-Vibration floor mat, 107cm cut width
Mow heights 3.8cm to 11.4cm – 2 blades
Responsive hydrostatic drive system
Warranty 3 years / Price Guide: £3000 to £3500

8, Mountfield 1538H-SD Side Discharge Lawn Tractor Mower 452cc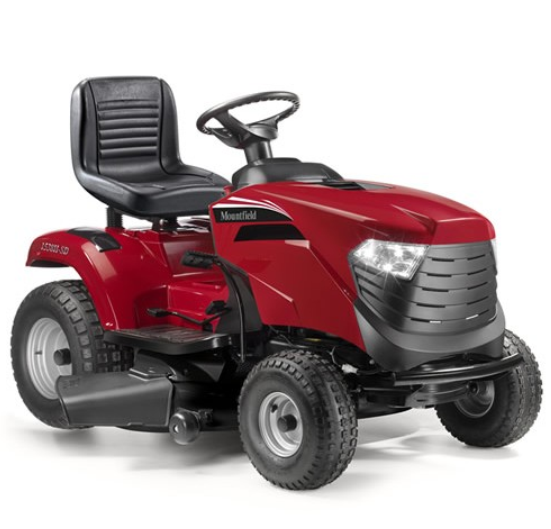 Brief Summary:
Side discharge mode – no grass collections
Mountfield engine 452cc single cylinder
Power output 8.4kW @ 2800 rpm
Hydrostatic transmission, heights 2.5 - 8cm
Tow bar, bumper and mulch kit included
Warranty 5 years / Price Guide: £1500 to £2000

9, EGO Power Cordless Self-Propelled lawnmower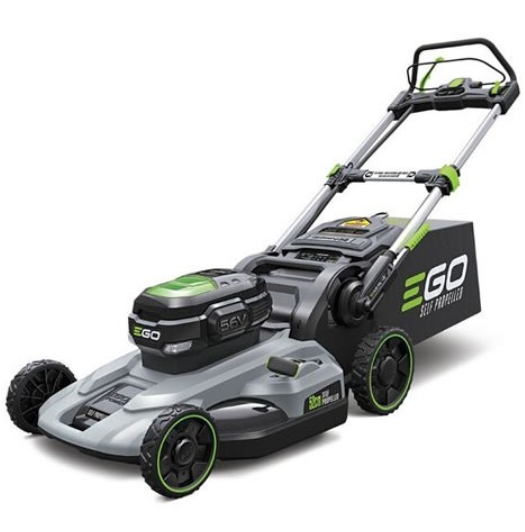 Brief Summary:
Ref LM2122E-SP code, includes battery & charger
For smaller lawns that take less than 40 mins
Brushless motor & variable speed drive
High quality re-chargeable 56V 7.5Ah battery
Lower noise levels, easy press push button start
Speed 2.2 to 5.0 km/h & mow heights 2.8 – 9.4cm
Warranty 5 years / Price Guide: £600 to £750

10, Robomow RS635 Pro SX Robotic Mower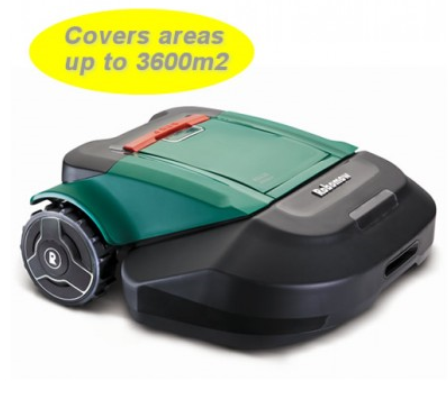 Brief Summary:
For lawns up to 3600m2, max slope 20 degrees
Heavy-duty brushless motor, anti-theft pin alarm
Starter can be programmed – Bluetooth included
Reversible tri cutting blades 56cm mow width
26V 6Ah Lithium battery auto base charge station
Warranty 2 years / Price Guide: £2500 to £3000

Conclusion
Based on all the models and brands available from Mowers Online UK, we hope that the 10 options outlined above gave you a good idea of what is on offer be it electric, petrol based or riding tractor mowers. They carry a lot more than this but these 10 are the ones that stuck out for us that offer competitive prices and also good value for the amount of money you need to spend
Feedback - Optional
Have you ever bought from Mowers Online UK yourself in the recent past? Would you like to express any feedback good or bad?
If possible, please share you own experiences with the wider UK community by leaving a comment in the comment box section provided below – so that others in the UK can learn also!