After completing numerous lawn mower reviews, we have finally completed our review for what we believe are the best Ride on Tractor and Zero Turn Mowers in the USA which should speed up the process when it comes to your own online research. Our reviewed list will include the best Tractor Ride on Mowers, the best Electric Zero turn mower and also the best Zero Turn Gas powered Mowers and all of them are from brands that you should already be familiar with.
Review Criteria
When completing this list, we based or review on mowing performance, features, price levels, comfort, power levels, overall design and dealing with slopes and difficult mowing conditions plus we also took into consideration what other people had to say about them in their reviews on major shopping platforms like Home Depot, Lowes and Amazon to mention just a few.
We also reviewed a wide range of rear engine mowers, zero turn mowers, electric zero turn mowers and tractor mowers with the engines at the front which are the most reliable machines that give the best possible mowing performances without any engine problems or possible breakdown problems.
Yard Sizes
For yards that are over half acre in size, then you will know that the push or self-propelled gas lawnmower can take too long each week to complete so your investment in a Ride on Mower will help to speed up the mowing jobs by 30-50% or even more allowing you to get on with other important things in your life. As you get older, you will find that pushing a lawnmower for large yards gets tougher and tougher so buying the ideal Tractor Ride on mower to help get the job done will be an investment well-made and worthwhile.
Best Ride on Mower Format
Our review is split into 2 main parts – part 1 will be for the best Tractor ride on Mowers (5 recommendations) and part 2 will be for the best Zero Turn Mowers (5 recommendations) which also includes what we believe is the best Electric Zero turn Mower in the market at present.
They are from brands that you should already be familiar with and you can use the price checkers provided below to get the most accurate up to date price information.
Part 1: Best Tractor Ride on Mowers USA – 5 Recommendations
2, Husqvarna TS 242XD 21.5 HP Kawasaki Garden Tractor Mower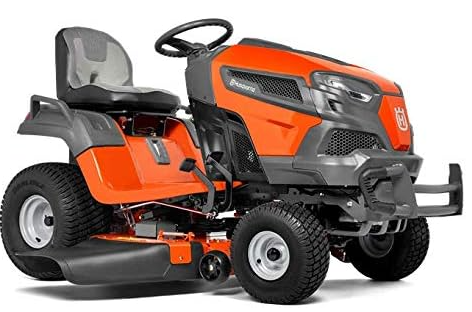 Brief Overview
Kawasaki 21.5 horse power 726cc engine
200 series ride on mower with dual pedals
42 inches mowing deck and wash-port included
Brush guard, LED head lights and high back seat
Suitable for yard areas up to 1 - 1.5 acre size
Available from Amazon

4, Troy Bilt Super Bronco 54K XP Riding Tractor Lawn Mower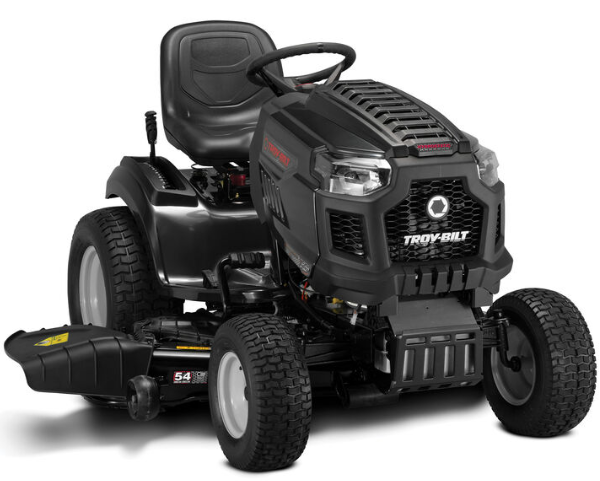 Brief Overview
24 Horse power 725cc twin-cylinder KOHLER engine
Hydrostatic drive system with 54 inch deck
Triple blades, anti-scalp wheels and cruise control
Nose roller in place with an electric PTO
Fuel Tank Capacity 3 gallons or 11.36 litres
Available from Troy-Bilt

Part 2: Best Zero Turn Mowers USA – 5 Recommendations
After tons of research, testing and review work, here is our final list of top performing Zero Turn mowers that we feel perform the best across various brands and models in the market place.
The first 4 recommendations are gas powered while the last recommendation is an electric battery powered option for a more environmentally friendly alternative solution
3, Ariens APEX 52 Inch 23HP Kawasaki Zero Turn Riding Garden Mower
Brief Overview
Includes a 23HP 726cc Kawasaki FR691V Engine
Made using alloy steel with 52 inch mowing path
Comfortable padded arm rests and high back seat
3 blade fabricated deck with 10 gauge steel
Hydro-Gear ZT-3100  transmission system
Available from Amazon

4, Husqvarna 54 inch 24 HP Kawasaki Hydrostatic Zero Turn Riding Mower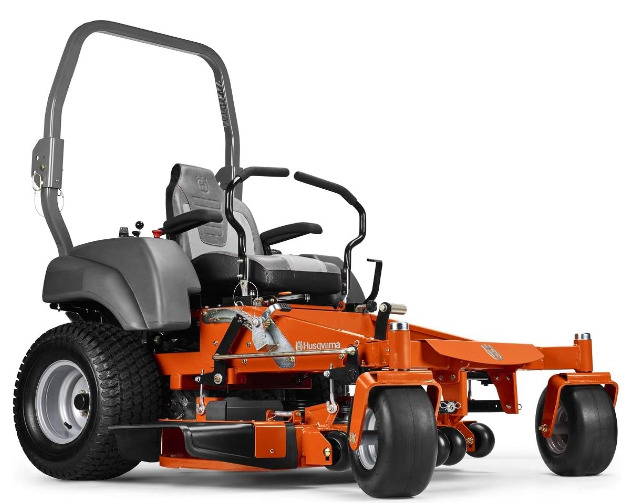 Brief Overview
Powerful 24 Horse power Kawasaki engine
9 mowing heights and hydrostatic transmission
Ideal for larger yards 2-3 acres in size
Oversized chassis and large wheels for any terrain
High speed hydro gears and heavy duty frame
Available from Amazon

5, EGO POWER+ 42 Inch 56V Cordless Z6 Zero Turn Riding Mower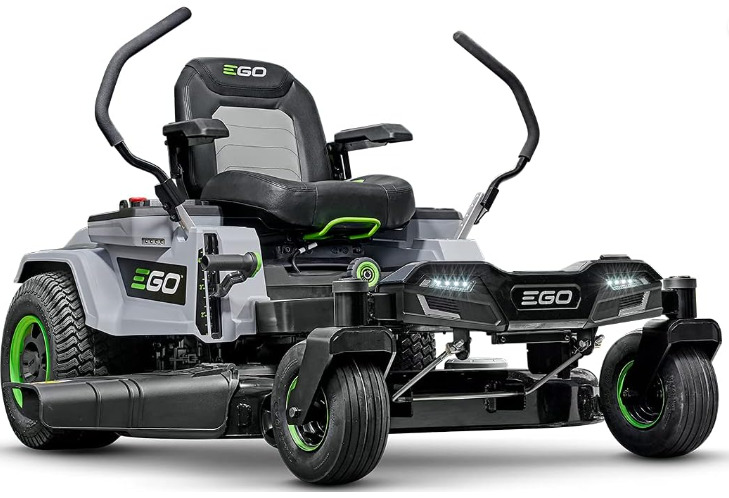 Brief Overview
Includes four 10Ah batteries and fast recharger - Battery power 56V plus 42 inch mowing width
10 mowing heights to choose from
Equivalent power up to 22 horse power - Ability to mow 1.5-2 acres on a single charge
Premium EGO 56V Arc LithiumTM batteries
4 independent brushless motors included
Available from Amazon

Ride on Mower Community Feedback
Which is your preferred Ride on Mower to use any why? Or which Ride on Tractor or Zero Turn mower would you recommend? If possible, please share your own opinions, feedback or recommendations with the wider mowing community by leaving a comment in the comment box section provided below….