Unfortunately, we were unable to get our hands on the Cub Cadet CC 600 self-propelled Lawn mower so we were unable to complete our planned CC600 review at this time. It appears that the Cub Cadet CC 600 self-propelled electric start wide area Lawn mower with the front castor swivel wheels has been discontinued by Cub Cadet so it is not available to buy as new at present (limited only as second hand)
Cub Cadet Alternative
If you are seeking a Cub Cadet CC Cyclocut Lawn mower, then you should check out the larger and more powerful Cub Cadet CC 800 self-propelled lawn mower instead which is outlined in more detail below. We have also included a comparison table at the end of this page so that you can see how the CC 600 compares versus the CC 800 side by side in terms of speed levels, engine power and mowing widths.
View also: Our Troy-Bilt Self Propelled Lawn mower review
Cub Cadet CC 600 Lawn Mower Overview
Cub Cadet CC 600 Self Propelled Lawn Mower (discontinued)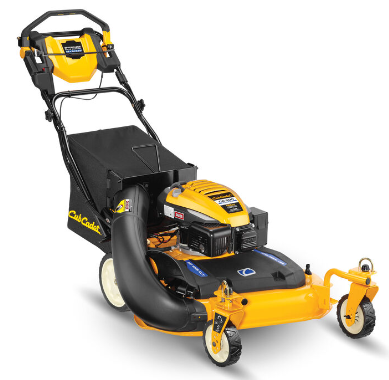 Key Features
Cub Cadet OHV 224cc engine - Push button electric starter with recoil backup
Wide area cutting deck of 28 inches - Includes twin blade cutting system
Self-propelled MySpeed to suit your walking pace
Front caster wheels with wash port included
3 in 1 mowing – mulch, side discharge or rear collect
Fuel tank 1.3 qt and oil capacity 20 oz
RWD system with 5 mowing heights 1.25" to 3.75"

Alternative Cub Cadet CC Lawn Mower
Cub Cadet CC800 Wide Area Self-Propelled Lawn Mower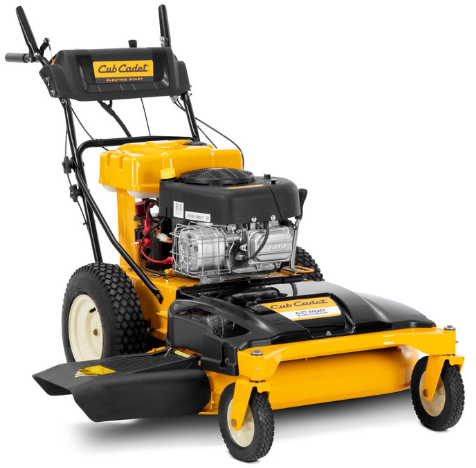 The best alternative CC Cyclocut Cub Cadet Lawn mower to the CC 600 would be the wide area 33 inch Cub Cadet CC800 Self-Propelled Lawn Mower which comes with a much more powerful Briggs and Stratton OHV 344cc engine and you also have the electric push button starter so you don't need to worry about the recoil pull starters. The engine is an upgrade with the 4 cycle OHV cylinder with 10.5HP so it is a big step up when it comes to mowing power.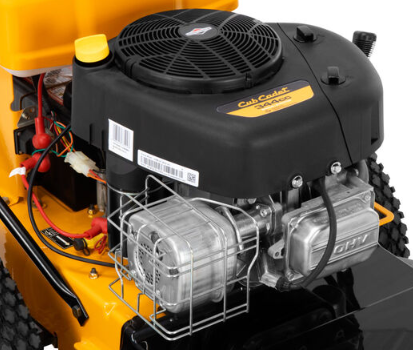 You have the recoil cord starter as backup which is good to see and there are 4 forward speed levels to choose from plus a reverse speed and these can be set based on the type of terrain you are working on. It has the twin blades for the wide area mowing and it comes designed with the blade brake clutch and the auto-choke so there is no need to worry about the choke or priming for that matter.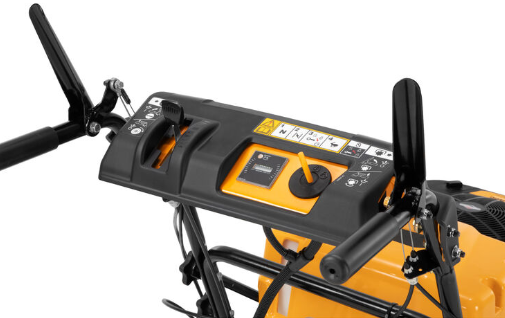 Instead of the standard wash port, this lawn mower has an upgraded SmartJet wash port which gives more pressure for the water to clear out the debris and to clean the undercarriage thoroughly. The front wheels work on the basis of a swivel 360 degree for getting around corners and easier turning and the rear wheels are larger than normal coming in at a 16 inch diameter.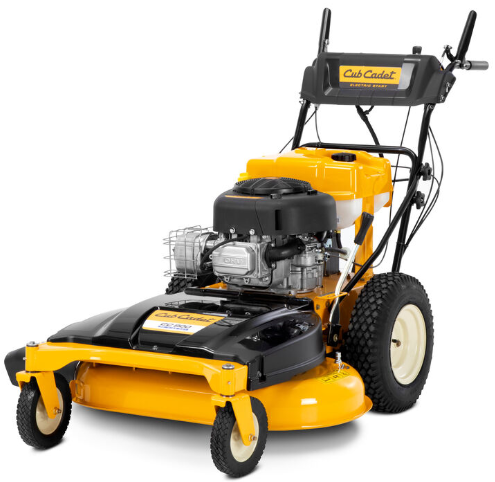 The standard package for operation is just the mulching and side discharge so the grass collection bag is an optional extra. There are 8 mowing height positions that range from 1.25 to 3.5 inches and the 4 forward speed options can be adjusted to deal the length of the grass you are mowing. Using the higher mow heights setting at the slower speed for longer grasses works better from what we have seen and then increase the speed there after.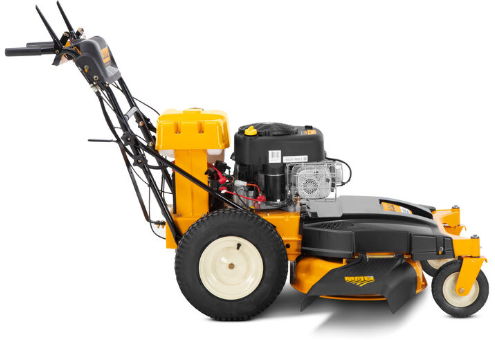 The CC 800 is a serious upgrade from the CC 600 and it is worth every cent if you have the extra funds to cover it. That being said, it is still quite expensive and it comes covered with a 1 year commercial engine warranty and a 3 year residential warranty.
Pros for the CC 800
This lawn mower is an absolute beast of a machine with superior power with the B&S 10.5HP 344cc engine
It has the ability to make light work of difficult mowing jobs which is turn gets the mowing done faster and with a lot less strain on the body
You can set the speed levels to suit the type of terrain you are working on or the level you are comfortable with
It has the blade break clutch so the blades can be stopped while the lawn mower remains on
Cons for the CC 800
The price level for this awesome lawn mower is over $2000 so it is certainly not for everyone
Managing the lawn mower controls is difficult starting off but gets easier once you get the hang of it
The grass collection bag is not included in the standard package but can be bought as an additional extra
The highest gear is possibly too fast to keep up with
Price Guide: $2000 plus @ Cub Cadet

View also: Cub Cadet Push Lawn Mower Review
Cub Cadet CC600 vs CC800
To give you a better idea of how these 2 Lawn mowers compare, feel free to check out the comparison table below where you can see the main features and engines of the CC600 and the CC800 side by side
| Cub Cadet | CC 600 | CC 800 |
| --- | --- | --- |
| Engine | Cub Cadet 224cc | B&S 344cc |
| Deck width | 28 inches | 33 inches |
| Drive system | RWD | RWD |
| Speed | MySpeed | 4 speeds & reverse |
| Starter | Push Button | Push Button |
| Mow settings | 5 | 8 |
| Mow heights | 1.25 to 3.75 inch | 1.25 to 3.5 inch |
| Grass Bag | 2 bushel | Optional |
| Fuel tank | 1.3 qt | 8.0 qt |
| Oil capacity | 20 oz | 48 oz |
| Home Warranty | Discontinued | 3 years |

Superior Power
Once you start working with the CC800, straight away you know you are working with a different type of Lawn mower with a significantly higher level of power that what you may be used to.
It's almost like a beast of a machine that simply ploughs through grass, weeds and terrain like it was butter and the different speed levels for the self-propelled support are simply awesome – it is a joy to work with a lawn mower machine like this.
You should use the lower speeds when going down on steep slopes though but overall if you want a highly powerful self-propelled lawn mower, then you don't need to look much further than this in our opinion.
View also: Our Cub Cadet Push Lawn Mower Review
Conclusion
While the Cub Cadet CC600 has been discontinued for whatever reason, you still have the option to upgrade to the more powerful and wider Cub Cadet CC 800 self-propelled 344cc lawn mower which is an absolute pleasure to work with. It can handle steeper slopes than normal no problem whatsoever and you can control the speed on the downward slopes by using the lower speed gears.
The collection bag is not included though so you need to buy this as an optional extra which is a little annoying as the price is high enough as it is – for the price it should be included in our opinion. Overall, we would highly recommend this CC800 to the wider public and further reviews, prices and information can be checked out directly at Cub Cadet below

Cub Cadet CC600/CC800 Feedback
Have you ever used a Cub Cadet self-propelled CC600 or CC800 wide area Lawn mower in the past? If so, please share your own opinions and feedback with the wider mowing community by leaving a comment in the comment box section provided below – so that others across the mowing community can learn also…
View also: Our Cub Cadet Push Lawn Mower Review