Many thanks for taking the time to visit and welcome to this Bosch Rotak 32 cordless Lawnmower review which will outline all you need to know before you make any buying decision. This particular lawn mower though small in size has proven to be quite popular among the general public and has received several positive and some minor negative comments across the market.
Thorough Understanding
Our plan for this review will be analyse all the features, outline all the pros and cons and also outline additional images to give you a better understanding on the features that it has to offer. We will also outline a comparison table against other Bosch lawn mower models plus a short video at the end of this review if you need further clarity on its capabilities.
Discount Activities
Please note that guide prices can only be outlined at the time of this review as prices can change slightly from week to week or month to month depending on local discount activities so please make sure to view the price checkers outlined below to ensure you have the most accurate up to date price information. This review will be split into 5 parts outlined as follows:
Review Content
Part 1 – Quick Overview & Frequently Asked Questions
Part 2 – Review of Features, Pros and Cons
Part 3 – Comparison Table vs other Bosch Lawnmowers
Part 4 – Price Comparison Options
Part 5 – Short Video Demo Display
Part 1: Overview & FAQ's
| Brand: | Bosch |
| --- | --- |
| Model: | Bosch Rotak 32cm Cordless Lawnmower 36V |
| Warranty: | 2 years - can be extended to 3 years if registered online (mybosch. com) |
| Orders Online: | Yes, with hassle free home delivery |
| Price Range: | £300 to £350 (at the time of this review) |
| Cheap Place to Buy: | Argos UK – Check Stock Availability Here |
| Cheap Place to Buy: | Amazon - View Stock Availability Here |
Frequently Asked Questions for the Bosch 32cm Cordless Lawn mower:
Q1. Can it deal effectively with tall and thick grass?
A. Yes, but you will need to start at the 6cm height setting and then do a second pass on the lower height setting
Q2. Can you fold down the handles when not in use?
A. Yes, the handles for this model can be folded down when not in use for more compact storage
Q3. How long does it take to recharge the battery?
A. It takes on average 90 minutes to fully recharge the battery
Q4. How much of an area can it mow on a charged battery?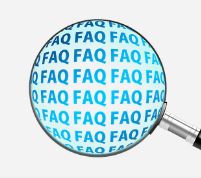 A. On average, it can mow an area of 300m2 on a fully charged battery (but can be depleted quicker if mowing conditions are more difficult)
Q5. What type of battery is provided?
A. The battery used for this model is a 36V 2.0Ah Battery
Q6. Is both the charger and battery included?
A. Yes, both the charger and battery are included
Q7. What is the weight of the mower?
A. The weight of this lawn mower is 10.2kg
Q8. How can you adjust the mow heights here?
A. There is a single lever for adjusting the height positions
Q9. What are the folded dimensions when it comes to storing?
A. The folded dimensions for storage is 35cm W by 63cm H by 82cm L
Q10. Can you also buy additional back up spare batteries?
A. Yes, additional batteries are available to purchase (from Bosch direct)
Q11. What should you do with the battery over the Winter time?
A. You should fully charge the battery prior to Winter storage and keep in a dry clean place that will not be affected by frost.
Part 2 – Bosch Rotak 32 Review of Features, Pros and Cons
Main Features Available:
A cordless lawnmower with a powerful 36V 2.0Ah Lithium-Ion battery which is inserted from the front
Provides a mow cutting path of 32cm and a mow height that ranges from 3cm up to 6cm across 4 settings
Includes the Ergoflex system which enables easier steering as you work
Front wheels are inset to allow better control on the edges
Innovative grass combs are available on the side to reach edges also
Handles can be folded when not in use for compact storage
Includes the rear roller for stripes, a safety switch and a grass collector box with a capacity of 31L
Battery recharge time take 1.5 hours and the weight comes in at 10.2kg
Work rate on the battery allows it to work on small to medium-sized gardens of up to 300m2 in size
The price when last seen on sale with Amazon UK was in the £300 to £350 region which of course can be double checked below

Further Images are Outlined below:
Main Pros Available:
No cords to worry about across your lawn as you work – allows more freedom and is safer overall
The 36V battery gives more power than one would expect – can deal with more than just light duty mowing
Another big attraction are the inset front wheels and innovative grass combs on the side which make perfect lawn cutting right to the edges with precision
Provides a single lever height adjustor instead of spacers which is a lot quicker and easier to manage
Very easy to operate and steer with the comfortable ergoflex system
Great warranty period of 2 years (longer than Flymo) and can be extended to 3 years if needed by registering online
Bosch also provide a 5-day repair service if there are any problems that you encounter which is a great backup service
The grass combs again provide excellent precision for the edges which significantly reduced additional work of strimming or clipping
Rear rollers are included to give you nice attractive looking stripes after your work is done
Main Cons Outlined:
The lowest mow height of 3cm will not be low enough to meet everyone's needs. Other models can go a lot lower than just 3cm (see table below)
Assembly is not all that difficult but does require a certain small level of skill and attention to detail as it not ready to operate straight from the box
Has the narrowest mow path in the range so it will take you longer to complete. If time is always against you, then choose a wider model under the brand
Doesn't have the ability to mulch which other brands and models can offer depending where you look
Heavier and thicker taller grass will deplete the battery a lot quicker so overall work time will be reduced
Additional back up batteries if needed are a lot more expensive than one would think – plus the price of the cordless is significantly higher than the corded models
Limited mow time is available based on the duration of the charged battery – if the battery runs out during the mowing, it is annoying having to stop and recharge for 90 minutes or so
Can get clogged up a bit with wet grass so that should be avoided – stick to dry grass where you can
Selection of Consumer Positive Comments:
Perfect without having to use any cables or cords across the garden
Very light, easy to work with and to steer in any direction around flower beds and boundaries
Did a great job of collecting all the grass cuttings and cutting tight into the borders and edges with the grass combs
Assembly plan was easy to follow with good instructions provided
Much safer than using the cables or extension cords with the corded mower models
Selection of Consumer Negative Comments:
Didn't have enough power for really thick grasses and tall grasses but it was sufficient
The mow path was a lot narrower than what was imagined so extra passes were needed
Thought the battery charge would last longer than it did – had to recharge in the middle of the mowing - didn't completely finish the lawn
Didn't cut as low as expected to give a tighter looking cut
Price is a bit steep at the end of the day for a 32cm lawn mower
Part 3 – Comparison Table versus other Bosch Lawn Mowers
A comparison table is outlined below which compares the Bosch Rotak 32cm to various other lawn mowers under the Bosch brand…
| Feature: | Rotak 32 Cordless | Rotak 37 Cordless | Rotak 43 Cordless |
| --- | --- | --- | --- |
| Mow Width: | 32cm | 37cm | 43cm |
| Lawn Size: | 300m2 area | 500m2 area | 600m2 area |
| Power Level: | 36V 2Ah battery | 36V 4Ah battery | 36V 4Ah battery |
| Grass bag Size: | 31L capacity | 40L capacity | 50L capacity |
| Height Settings: | 4 | 6 | 6 |
| Mow Heights: | 3cm to 6cm | 2cm to 7cm | 2cm to 7cm |
| Warranty: | 2 to 3 years | 2 to 3 years | 2 to 3 years |
| Handles: | Foldable | Foldable | Foldable |
| Rear Roller: | Included | Included | Included |
| Safety Switch: | Included | Included | Included |
| Weight: | 10.2kg | 13.2kg | 13.9kg |
| Recharge Time: | 90 minutes | 120 minutes | 120 minutes |
Part 4 – Price Comparison Options
If you are interested in comparing various prices across the marketplace, then make sure to take a quick look at the options provided below…
Part 5 – Video Display Demo
If you wish to view the features available and assembly instead of reading about them, then take a look at the short video demo outlined below…
Further Reading
After all this - If you are still undecided, then feel free also to take a look at further reviews outlined as follows:
Flymo Mighti-Mo Rotary Lawnmower Review - Take a Look Here
Flymo Speedimo Rotary Lawnmower Review - Take a Look Here
McGregor Lawn Mower Reviews - Take a Look Here
Spear & Jackson Lawn Mower Reviews – Take a Look Here

Mowing Feedback
Have you any previous experience of using a Bosch 32cm Cordless Lawnmower in the past? If so, please educate the UK community by leaving your feedback good or bad in the comment section provided below – So that they can learn also!