Hello and many thanks for taking the time to visit. If you are interested in buying a Flymo Speedi-Mo Electric Lawnmower in the coming days or weeks, then please make sure to check out this brief but useful Flymo Speedi-Mo review which will outline all you need to be aware of before you buy.
Pros vs Cons & Comparisons
This review will focus on outlining all the main features, positives /pros and negatives /cons in an easy to read and follow format so that you can easily decide for yourself if indeed this is the right lawn mower for you or not. We will also do our best to outline several frequently asked questions that will be of interest to you that should answer most of the queries that you may have plus a comparison table is outlined at the end of this review to compare against several other Flymo models to add further clarity of what you can expect to get.
View also: Our Best Lawnmower Lists here
Discounts
Again, please be aware also that guide prices can only be outlined at the time of this review as prices can change slightly from week to week or month to month depending on local discount activities so please make sure to view the price checkers outlined below to ensure you have the most accurate up to date price information.
View also: Flymo Speedi-Mo reviews @ Amazon here
Lawn Mower Review Overview
| Brand: | Flymo |
| --- | --- |
| Model: | Flymo Speedimo 36cm Electric Lawn Mower 1500W |
| Warranty: | 12 months |
| Orders Online: | Yes, with hassle free home delivery |
| Price Range: | £85 to £120 (at the time of this review) |
| Cheap Place to Buy: | Argos UK – View Stock Availability Here |
| Cheap Place to Buy: | Amazon UK - View Todays Prices Here |
| Support: | Helpline is available at 0344 844 4558 |
Frequently Asked Questions for the Flymo Speedi-Mo Lawnmower
Q1. Can an extension cord be used for the cable?
A. Yes, you can use an extension cord but you need to ensure you have the right fittings
Q2. Can it give the striped effect?
A. No, as it has no rear rollers, it cannot give the striped effect (look for Visimo instead)
Q3. Is there a belt for driving the blade?
A. No, there is no belt as the blade is driven from the motor
Q4. Is there much assembly work and tools needed?
A. No, it is more or less ready to go straight from the box – extend /attach the handles and plug in (5 mins)
Q5. How does the grass collection perform against the Hover models?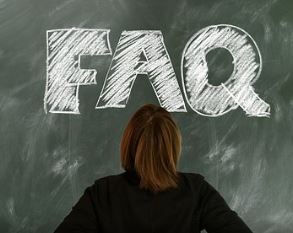 A. On average, there is a lot less grass to be tidied, swept or raked up afterwards when comparing to the Hover (from our experiences)
Q6. What are the dimensions for this mower?
A. The dimensions are 106cm by 41cm by 99cm
Q7. Where are these Flymo lawn mowers actually made?
A. They are made in the UK from Flymo who have over 50 years experience
Q8. Can it cut right and tight to the edges?
A. Yes it can cut tight to the edges but you will still need a clipper or a strimmer for a final finish
Q9. Can you use it without the grass collector box?
A. Yes but wear suitable footwear for the cuttings that come out
Q10. Does it need to be plugged it or can you use batteries?
A. Yes it need to be plugged in for power (no batteries or chargers included)
Q11. Do the blades need to be sharpened?
A. Yes, ideally at the start of each mowing season should suffice for optimum cutting results. Get a local specialist to do the job if you do not have the expertise
Q12. Can the cable be replaced with a longer one?
A. No, you cannot remove the cable as it is built in and won't be covered by the warranty if removed
View also: Our Robotic Mower Reviews here
Flymo Speedi-Mo Electric Lawn Mower Review
Main Features 
This corded rotary electric mower from Flymo offers a 36cm mow path and power of 1500W in the motor which would be higher than many other cheaper models in the market. It is designed for medium and smaller type lawns and it provides 5 different mow height settings which range from 2cm to 6cm
It also includes a decent size grass collection box with a 40L capacity that can compact grass and the handles can be folded when not in use for more convenient storage. You get the useful carry handle which enables you to transport with ease where needed
The size when assembled is 106cm by 41cm by 99cm and it includes a vision window so you know when it's time to empty
Price Guide: £100 - £135 @ Amazon

Further images are outlined below for the main features:
Main Pros Outlined:
Much easier to adjust the height with the single lever as opposed to removing /adding spacers when using Hover collect lawn mowers.
Compacts the grass internally in the grass collector so you need to empty it a lot less than one would expect, this means more time can be spent mowing
Removing the grass box is really easy to do and getting it back in place also when it's time to start again is also quick and easy
Includes a solid and robust blade that won't warp, bend or rust.
Grass collection is a lot better than the Hovers models with a lot less grass to be tidied up or cleaned up afterwards
No charging or batteries to worry about and no need for additional batteries if they needed to be replaced down the road
Noise level is significantly lower than the petrol mowers and you have no fuel, oil or maintenance costs to worry about either which is a major plus.
Good range of mow heights are available from 2cm up as far as 6cm across 5 settings
Folds up easily which is perfect for people with limited space in their sheds.
You also get a very useful carry handle which makes transporting it around your garden so much easier
Superior power levels to the Visimo and also the Easimo which helps get the job done better, cleaner and quicker
Overall, we found this to be a very reliable piece of equipment – its light and easy to work with and collected the grass in a satisfactory manner
The price level that tends to be available gives excellent value for the amount of money you have to pay and can be bought for less than £90/£100 when last seen on sale
Main Cons Outlined:
Limited mow area available due to the short cable so if required, you will need to get an extension cord which is an added expense (but generally affordable)
Lowest mow height is 2cm which won't be low enough for some gardeners were the Hovers can go as low as 1cm
Lacks the extra power associated and available from petrol gas lawn mowers for dealing with heavy, damp, wet or tall grasses.
Will struggle with the first cut of the season when the grass has not been mowed for a long period of time or if you let the grass untouched for a long period of time where it has got out of control.
For difficult lawns with tall thick grass, you will have to start at a higher setting (example 6cm) and then go over it a second time to your desired lower setting
No rear rollers are included which give a striped effect that is available under other models
For very large lawns, this mower will take far too long as you would be better off with a wider mow path of 40cm+
You need to master a technique of avoiding the cord on your mow paths as you work
Not self propelled so if you have steep hills or slopes then your work load will be a lot more difficult
No mulching capability either so you cannot cut into fine cuttings for composting back into the soil
Minor cases or issues with the motor burning out, the grass lid fitting, problems with bolts and the blade have been reported which are isolated and is certainly

not something that we came across

but should be noted anyway as a warning.

Comparison Table
To compare the Flymo Speedimo against other Flymo models such as the Easimo – then take a quick look also at the comparison table provided below…
| Feature: | Flymo Speedimo | Flymo Visimo | Flymo Easimo | UltraGlide Hover |
| --- | --- | --- | --- | --- |
| Mow Width: | 36cm | 32cm | 32cm | 36cm |
| Power Level: | 1500W | 1200W | 900W | 1800W |
| Grass bag Size: | 40L Capacity | 29L Capacity | 29L Capacity | 30L Capacity |
| Height Settings: | 5 | 3 | 3 | 4 |
| Mow Height Range: | 2cm to 6cm | 2cm to 6cm | 2cm to 6cm | 1.3cm to 3.2cm |
| Vision Window: | Available | Available | Available | Available |
| Warranty: | 12 months | 12 months | 12 months | 12 months |
| Cable: | 12m long | 10m long | 10m long | 15m long |
| Rear Roller: | Not available | Available | Not available | Not available |
| Mulching: | Not available | Not available | Not available | Not available |
| Safety Switch: | Included | Included | Included | Included |
| Weight: | 11.5kg | 8.9kg | 7.92kg | 12kg |
Price Comparisons
In addition - to compare prices elsewhere in the marketplace, make sure to take a quick look also at the options provided below…
Further Reading
If at the end if this review you are still undecided – then take a look at further reviews outlined as follows:
Flymo Easi Glide 300 Hover Lawnmower Review - Take a Look Here
McGregor Lawn Mower Reviews - Take a Look Here
Spear & Jackson Lawn Mower Reviews – Take a Look Here
Bosch Lawn Mower Reviews – Take a Look Here

Speedi-Mo Community Feedback
Have you any previous experience of using a Flymo Speedimo 36cm Lawnmower in the past? If so, please educate the UK community by leaving your feedback good or bad in the comment section provided below – So that they can learn also!