Many thanks once again for taking the time to visit and welcome to this Flymo Mighty Mo Cordless lawn mower review which will outline everything that you need to know before you make any buying decision.
Plan
Our plan will be to outline all the key features that it has to offer, the main pros and cons, plus additional images so that you can better understand all the available features and also a brief video demo is outlined at the end of this review if you need further clarity on its operational functions. In addition, we have also included a comparison table which compares it to various other lawn mowers under the Flymo brand.
View also: Our Best Lawnmower Lists here
FAQ's & Price Guides
Before we begin, please note that guide prices can only be outlined at the time of this review as prices can change slightly from week to week or month to month depending on local discount activities so please make sure to view the price checkers outlined below to ensure you have the most accurate up to date price information. This review will also include a set of frequently asked questions that have been raised which should cover most of the queries that you may have about this particular lawn mower which we hope will be useful to you.
So, this review will be split into 6 parts as follows and feel free to skip to whatever part interests you the most…
Review Content
Part 1 – Quick Overview
Part 2 – Frequently Asked Questions
Part 3 – Review of Features, Pros and Cons
Part 4 – Comparison Table vs other Models
Part 5 – Price Comparison Options
Part 6 – Video Demo Display
Part 1: Lawn Mower Review Overview
| Brand: | Flymo |
| --- | --- |
| Model: | Flymo 40V Mighti-Mo 30cm Cordless Lawnmower |
| Warranty: | 12 months |
| Orders Online: | Yes, with hassle free home delivery |
| Price Range: | £150 to £230 (at the time of this review) |
| Cheap Place to Buy: | Argos – View Stock Availability Here |
| Cheap Place to Buy: | Amazon – View Stock Availability Here |
| Support: | Helpline is available at 0344 844 4558 |
Part 2: Frequently Asked Questions for the Flymo Mighti-Mo
Q1. What battery power is supplied?
A. It is provided with a 40V 2Ah lithium ion battery
Q2. How long will the charged battery operate for?
A. It will run for 25 to 30 minutes when fully recharged (but will be reduced if heavier cutting is needed)
Q3. How big of a garden can it work on a charged battery?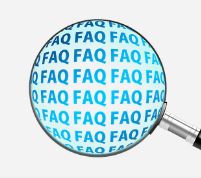 A. It depends on the thickness / height of the grass but on average will be the size of a tennis court or 250m2 though some previous users say it is considerably less than this especially when thick cutting is needed
Q4. How many batteries do you get?
A. You only get 1 battery (additional batteries are available and are sold separately)
Q5. Do you need to sharpen the blades?
A. For best results, we suggest getting them sharpened at the start of every season
Q6. Does it have the rollers for the striped effect?
A. Unfortunately no – there are no rear rollers for stripes.
Q7. How long does it take to recharge the battery?
A. It can take on average 2 hours to charge this battery
Q8. How wide is the frame for storing?
A. The width of the frame here is 37cm for storage
Q9. Can it be used for wet grass?
A. No, as it will clog up. Please use on dry grass only
Q10. What are the box dimensions for collecting or shipping?
A. The box dimensions are L70cm by W37cm by H33cm (total box weight is 11.3kg approx.)
Q11. How long can you expect the battery to last before you need to replace it?
A. This battery will operate for 300 recharges which would suffice the average user for several years
Q12. Is there much assembly work needed?
A. No, it is more or less ready to go straight from the box – just attach the handles and tighten the knobs
Q13. Do you need a second battery?
A. If your lawn is over 250m2, then it would be a good idea to get one to avoid having to wait around for the 2 hour recharge time
View also: Our Corded Lawnmower Reviews here
Part 3 – Flymo Mighti-Mo Review of Features, Pros & Cons
Main Features
This lawnmower operates with a 40V 2Ah cordless battery power and gives a 30cm mow width path plus it has a grass box included with a capacity of 30L.
Both the charger and battery is included in the package and the battery can run for 25-30 minutes which can work on lawn sizes of 250m2
Recharging takes 2 hours on average and it provides 5 different mow height settings that range from 2.5cm to 6.5cm. The size is nice and compact and the handles can be folded down for easier storage.
The operating dimensions are H114cm by D38.5cm by W100cm and you get a safety key included as standard plus it weighs just 9.9kg when it comes to pushing.
Price Guide: £180 to £230 @ Argos

Further Images about the Main Features are Outlined Below
Main Pros Outlined
One of the main advantages is the fact that you have no cords laying across your lawn as you mow which can be dangerous if you are not careful
Another one is the fact that there is no fuel or oil costs and no ongoing maintenance costs to worry about
Noise level output is significantly lower when compared to petrol mowers which is great when you have neighbours living close by
Your work area is not limited to the length of a cable or an extension cord so there is a lot more flexibility around your lawns and garden
Includes a small compact design and the handles can be folded easily also which is great for people who have limited storage space in their sheds.
For the controls, they are dual sided which can suit right or left handed people and you can adjust the heights using a single lever.
The safety key can be removed when not in use which is great if you have young children about and it has a very useful carry handle to bring into your shed when the lawn is finished.
It also includes the edging combs which can give you a better and much cleaner and more polished finish
The warranty of 1 year is also great and gives you confidence before you decide to buy so at least you are covered if there are any problems.
Grass collection is excellent when compared to other models so there is very little clean-up work needed afterwards
Overall it is perfect for smaller type lawns up to 250m2 when cutting can be done on a single charge, it's environmentally friendly and the price compares very well against other cordless brands and models across the market.
Main Cons Outlined:
If your lawn takes over 25 minutes to complete, then be prepared to wait for a recharge (2 hour wait)
Grass box of 30L is 10L smaller than the Speedimo corded model and the mow path is also 6cm narrower than the Speedimo
Additional batteries if needed are a lot more expensive that one would think (sometimes people use them as a backup for larger lawns)
You are limited with the mow time with the duration of the charged battery which normally is 25 to 30 minutes
Thicker and heavier grasses will deplete the battery a lot quicker so the mow time can be reduced by 5 minutes or even more
Lowest mow height of 2.5cm is 0.5cm higher than the Speedimo and the Easimo and this may not be low enough for some gardeners who prefer a tighter cut.
Struggles with the first cut of the season or tall grass when it has grown out of control due to lack of overall power – 2 passes will be needed which takes longer to complete (higher level 1st then lower)
You need to always remember to have your battery fully charged prior to lawn mowing work
Even though you get a warranty of 12 months, it is less than what other brands offer in the market
Obviously, it is not self propelled which some other gas models offer which are great around steep slopes
No rear rollers are available for stripes which we also see available on other brands / models
Overall price is significantly higher than the corded models – for example the Speedimo which comes with a much lower price tag that is worth considering also

Part 4 - Comparison Table vs other Models
You can also compare the Flymo Mighti- Mo against other models under the Flymo brand from the table provided below
| Feature: | Flymo Mighti-Mo | Flymo Speedimo | Flymo Visimo | Flymo Easimo |
| --- | --- | --- | --- | --- |
| Mow Width: | 30cm | 36cm | 32cm | 32cm |
| Power Level: | 40V Battery | 1500W | 1200W | 900W |
| Grass bag Size: | 30L Capacity | 40L Capacity | 29L Capacity | 29L Capacity |
| Height Settings: | 5 | 5 | 3 | 3 |
| Mow Height Range: | 2.5 to 6.5cm | 2cm to 6cm | 2cm to 6cm | 2cm to 6cm |
| Vision Window: | Not available | Available | Available | Available |
| Warranty: | 12 months | 12 months | 12 months | 12 months |
| Cable: | N/A | 12m long | 10m long | 10m long |
| Rear Roller: | Not available | Not available | Available | Not available |
| Mulching: | Not available | Not available | Not available | Not available |
| Safety Switch: | Safety Key | Included | Included | Included |
| Weight: | 9.9kg | 11.5kg | 8.9kg | 7.92kg |
Part 5 – Price Comparison Options
If you are interested in comparing prices across the marketplace, then make sure to take a quick look at the options provided below…
Part 6 – Video demo display
If you need further clarity on the operational features associated to this Cordless lawn mower, then take a quick look at the video outlined below…
Video Display - The New Flymo Mighti-Mo 300 Li
Further Reading
After all this - If you are still undecided, then feel free also to take a look at further reviews outlined as follows:
Flymo Speedimo Rotary Lawnmower Review - Take a Look Here
Flymo Easi Glide 300 Hover Lawnmower Review - Take a Look Here
McGregor Lawn Mower Reviews - Take a Look Here
Spear & Jackson Lawn Mower Reviews – Take a Look Here
Bosch Lawn Mower Reviews – Take a Look Here

Flymo Might-Mo Feedback
Have you any previous experience of using a Flymo Might-Mo Cordless Lawnmower in the past? If so, please educate the UK community by leaving your feedback good or bad in the comment section provided below – So that they can learn also! (any email data is kept strictly confidential)