Hello once again any many thanks for taking the time to visit. If you are interested in buying a Flymo Robotic 1200R Cordless lawnmower in the coming days, then you will need to check out this detailed and useful review which will outline all the main points and features that it has to offer you plus all the pros and cons associated to this Robotic lawnmower. In turn, we will let you know what it can do versus what it can't do so you can decide for yourself if indeed this is the Lawn mower for you or not.
As so many questions tend to come up about Robotic lawnmowers, we will include a 20+ frequently asked question session which should answer most of the queries that you may have that we hope will be of interest to you. In addition, we have also included a series of 4 videos that you should take a look at also if you intend to buy and they cover many interesting and useful facts and pieces of information that will be of benefit to you to get a complete understanding of what is involved and what they have to offer.
Before we start, please be aware also that guide prices can only be outlined at the time of this review as prices can change slightly from week to week or month to month depending on local discount activities so please make sure to view the price checkers outlined below to ensure you have the most accurate up to date price information.
For ease of navigation, this review will be split into 5 parts so feel free to skip to whatever part interests you the most…
Part 1 – Overview and Background
Part 2 – Frequently Asked Questions (20+)
Part 3 – Review of Features, Pros, Cons & Dimensions
Part 4 – Price Comparison Options
Part 5 – Video Displays x 4 to choose from
Part 1: Lawn Mower Review Overview
| Brand: | Flymo |
| --- | --- |
| Model: | Flymo 1200R 18V Robotic Cordless Lawnmower |
| Warranty: | 2 years |
| Orders Online: | Yes, with hassle free home delivery |
| Price Range: | £530 to £680 (at the time of this review) |
| Cheap Place to Buy: | Argos UK – View Stock Availability Here |
| Cheap Place to Buy: | Amazon UK - View Stock Availability Here |
| Support: | Helpline is available at 0344 844 4558 |
Part 2: Frequently Asked Questions for the Flymo 1200R Robotic:
Q. How long does it take to recharge the battery?
A. It will have on average 90 minutes to recharge the batteries
Q. Can it operate on steep slopes?
A. No, it can only work on inclines of 25%
Q. What size lawns is it suitable for?
A.  It is designed for lawns with a size of up to 400m2 in size plus or minus 20% (lawn shape dependant)
Q. Does it collect the grass?
A. No, instead it cuts it into tiny clippings which is turn are composted back into the soil
Q. What warranty duration is available?
A. The warranty available lasts for 2 years
Q. How does one charge it?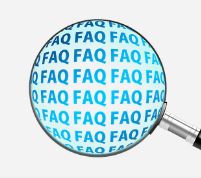 A. It returns to a docking station itself for charging when needed (included)
Q. What cutting heights are available?
A. There are 5 cutting heights available which range from a min of 2cm up as far as 5cm
Q. How wide does it actually cut?
A. It cuts a mow path of 17cm wide
Q. What noise level is associated to this robotic lawn mower?
A. It has a noise level of 58 dB(A) which is the same as normal speech volume
Q. How to you keep it secure?
A. You can add a secure pin to the panel and a loud alarm will be raised if tampered with
Q. Are there rear rollers to create the striped effect?
A. No, it cannot create stripes as no rear rollers are included
Q. What level should the boundary wire be at?
A. It should not be raised – it needs to be at ground level or under it slightly
Q. Will it affect pets such as cats or dogs?
A. No, as the blades are protected well underneath – if it bumps into them, it would move in the other direction or reverse
Q. Will it cut the grass around boundary walls and fencing?
A. Not 100%, it will come close but you will need to do additional trimming with a clippers / strimmer
Q. Can it be brought indoors during the Winter months?
A. Yes, you can bring both the Robotic mower and the charging station into your shed during the Winter months but you need to make sure it is fully charged prior to storing away in an upright dry clean area
Q. Can it be charged indoors?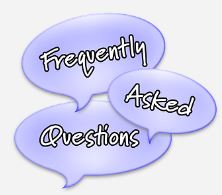 A. No, it needs to be inside the boundary wire to operate, if outside the wire, it will not function
Q. Is the boundary wire and marker pegs included?
A. Yes, the boundary wire and marker pegs are included along with the connectors and the install video
Q. What type of battery is used?
A. It operates from a 18V 1.6 Ah Lithium-ion Battery
Q. What work level capacity does it operate to?
A. It operates with an area capacity of 30 metre squared per hour
Q. How long will the run time of a charged battery last?
A. The battery run time once fully charged will operate for on average 60 minutes
Q. What are the size dimensions of the unit?
A. The size dimensions of this Robotic unit are 69cm by 52cm by 39cm
Q. Where does all the grass clippings go?
A. As it is continuously cut, it keeps the grass to a low level, hence small clippings are left to compost back into the soil
Q. Will the cold frost affect it?
A. Yes, it should be stored indoors during the Winter in a safe place where frost will not affect it
Q. Will it travel over slabs if they divide a lawn?
A. Yes, it will operate and ride across the slabs to the grass on the other side but they need to be level so the blades don't catch
Q. How do you prevent it from theft?
A. The pin you enter will make it unusable for anyone else – plus a loud alarm noise will be raised to alert you
Q. How much wire do you get?
A. You get wire that is 150m in length
Part 3 – Review of Features / Pros / Cons / Dimensions
Flymo 1200R 18V Robotic Cordless Lawn mower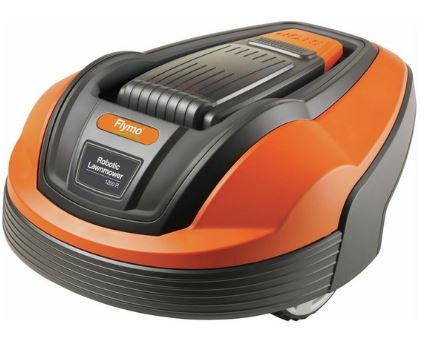 Main Features:
Automatic cutting and mowing of grass in all-weather types including rain both during the day and also during the night
Designed for lawns up to 400m2 plus or minus 20% depending on your lawn configuration in dimensions with a cutting mow width of 17cm
Can work on slopes of maximum 25% (14 degrees) and is designed for easy self-installation with manuals included
Recharge docking station included to fully recharge the battery (90 minutes average) when needed and will operate for 60 minutes on a fully charged battery
Programmable features so you can set it to cut on specific days and also at specific times (very quiet if you select during the night)
Mow height range available is 2cm to 5cm across 5 mow height settings
The weight comes in at only 7.4kg (box is 15kg) and the recharge time takes 1 and half hours. Unit size also comes in at 69 by 52 by 39cm
Provides anti-theft security as standard and includes the installation video, the marker pegs, couplers, connectors and also the guide wire.
In terms of cost, the price when last seen on sale with Argos was in the £550 to £780 region which of course can be double checked below as it is dependent on local discount activities

Further Images about the Main Features are Outlined Below
Main Pros Outlined:
Perfect for people who simply DO NOT HAVE THE TIME to keep their lawn maintained the way it should be – family commitments at the weekends can be spent more wisely as it frees up some much time
Ideal for people whose lawns are just too big or far too much of a chore to get completed in one day. Anything over 3 hours mowing is tough going and you will need all the help you can get!
Your grass can get cut during the night while you are asleep which is a great feeling when you wake up and look out the next morning – 1 less chore to tackle!
No grass collection bags, emptying of bags, petrol costs, oil costs or maintenance costs to worry about
No dangerous cords across your lawn as you mow like the Corded lawnmowers in the marketplace
Noise level is exceptionally low and can be set to operate during the night and can be set also to mow at any other day of the week at the times you select
Installation is actually not as bad as one would think and this works pays off in so many other ways in the long run which frees up your personal time
Included in the box is an installation video, marker pegs and a guide wire so you have all what you need to get started and up and running quickly
There is no grass flying everywhere which can be associated with some Hover mowers and so you don't have the additional boring tasks such as sweeping, raking or cleaning afterwards
Setting up the programmes on the panel are easy to set out and includes the easy to follow manual for step by step instructions
If there are any problems, at least you have a 2 year warranty which gives additional confidence before you buy and it provides you with the anti-theft security with an alarm that you need
Ideal also for people who possibly have injuries or physical problems that cannot cope with the physical strain of mowing a lawn by push lawn mowers – in this case this lawnmower is the perfect solution
Main Cons Outlined:
One of the biggest issue for people will be the price and it can range anywhere from £500 in some places and up to £700 in other places which is a lot of money just for cutting grass!
Only suitable really for people with a high level of disposable income or else you will be a long time saving for one!
You lose the ability to exercise for 30 minutes or whatever length of time it normally takes to cut your grass – personally I prefer the workout! (and piece of quiet) think of all those burnt calories you are missing out on…
If your lawn is beyond 400m2, then you need to start looking elsewhere so get your measuring tape out first
Limited to a slope or incline of 25% only and it may be difficult to gauge exactly what your own slope will be - is it under 25% or over 25%?
Won't be able to deal with the first cut of the season when the grass has got out of control – it will need a heavy-duty push or self-propelled mowing first.
You have to experience the fact that there will be a guide wire circulating your garden and extra work is needed to get it correctly into place – ideally a second set of hands will be needed to get it done quickly
You still need to do additional trimming around boundary fences or walls so there will still be some work to do with a strimmer or a hand clipper.
You need to careful not to confuse 25 degrees with 25% when it comes to gauging your slope inclines – so you know 25% is ~22 degrees which is quite low
You need to have a power cable on your lawn for the charging unit which can be an eyesore if you cannot hide it or disguise it.
Wire must be 30cm from the fence boundary so you still end up having to cut these areas yourself
It can get stuck in hole or other difficult areas so it doesn't always make it back to the charging station
Contained in the box:
Robotic mower & charger station
Installation manual
Quick start manual
Product registration card
150m boundary wire
Boundary wire pegs - 200
Height adjustor and panel
Dimensions Summarised:
Unit size is 69cm by 52cm by 39cm
Lawn size must be 400m2 plus or minus 20%
Slope cannot exceed 22.5 degrees or 25%
Mow heights are 2 to 5cm
Work Rate / Battery Notes:
Operates at 30m2 Area capacity per each hour
18V / 1.6 Ah Lithium-ion battery that is energy saving
Operates in any direction
Mulches the grass instead of grass collections
Almost no noise is emitted
Part 4: Price Comparison Options
If you are interested in comparing prices, then make sure to take a quick look at the options provided below…
Part 5: Video Display Selection
If you prefer to watch it in action rather than read about it, then press play to any of the 4 videos outlined below where you feel you may need some further assistance…
Video 1 - Flymo Robotic Lawnmower 1200R installation
Video 2 - Flymo Robotic Lawnmower 1200R Lawnmower Starting up
Video 3 - Flymo 1200R Robot Lawn Mower Unboxing - Installation and First Run
Video 4 - Flymo 1200R Robot Lawnmower - A Few Months Later Discussion
If you are still on the fence and still undecided, then feel free also to take a look at further reviews outlined as follows:
Have you any previous experience of using a Flymo Robotic 1200R Cordless Lawnmower in the past? If so, please educate the UK community by leaving your feedback good or bad in the comment section provided below – So that they can learn also! (any personal data is kept strictly confidential)