Hello once again - Are you considering buying a Flymo Easi Glide 330VX Electric Hover lawn mower in the coming days or weeks? If so, then make sure to check out this detailed review which will outline all you need to know before you make any buying decisions.
Clarity
So many people give it the thumbs up while so many give negative feedback so here we will try to give you some clarity from our own personal experiences plus share with you an overview about how other people across the market have reviewed it also.
View also: Our Cordless Lawnmower Reviews here
Pros vs Cons
We will outline all the key features that it has to offer along with several images to give you a better understanding on what it has to offer. After our research and experience, we will also share with you all the pros and cons that you need to be aware of so that you can make an informed decision if indeed this is the lawn mower for you or not.
FAQ'S & Prices
A set of frequently asked questions is included that should take care of most of the queries that you may have and a video demo is also outlined at the end of this page if you prefer to view the features rather than reading them. Before we begin, please note that guide prices can only be outlined at the time of this review as prices can change slightly from week to week or month to month depending on local discount activities so please make sure to view the price checkers outlined below to ensure you have the most accurate up to date price information.
For your convenience, this review will be split into 5 parts outlined as follows so feel free to skip to whatever part interests you the most…
Review Content
Part 1 – Quick Overview
Part 2 – Frequently Asked Questions
Part 3 – Review of Features, Pros and Cons
Part 4 – Comparison Table vs other Hover Lawnmowers
Part 5 – Short Video Demo Display for Features
Part 1: Lawn Mower Review Overview
| Brand: | Flymo |
| --- | --- |
| Model: | Flymo Easi Glide 330VX Electric Hover Collect Lawnmower |
| Warranty: | 12 months |
| Orders Online: | Yes, with hassle free home delivery |
| Price Range: | £85 to £115 (at the time of this review) |
| Cheapest Place to Buy: | Amazon UK – View Stock Availability Here |
| Support: | Helpline is available at 0344 844 4558 |
Part 2: Frequently Asked Questions for the Flymo Easi Glide 330VX
Q1. How does the Hover lawn mower operate?
A. It floats on a cushion of air and cuts easily in any direction when the motor drives air up into the upper house
Q2. What are the shipping dimensions?
A. The box dimensions are 82cm by 43cm by 42cm
Q3. Where is this lawn mower made?
A. This lawn mower is made in the UK by Flymo who have over 50 years' experience
Q4. How do you adjust the height?
A. You adjust the height by removing or adding the plastic spacers provided with the spanner included.
Q5. Can extension cords be used if the power cable is too short?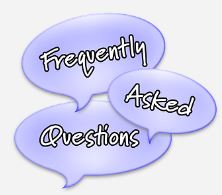 A. Yes, you can use an extension cord but must be bought separately
Q6. What is the lowest cut height?
A. The lowest cut height is 1cm (maximum 3cm)
Q7. Can it cut right to the edges on boundary walls?
A. No, you will need to have a clipper or a strimmer to clear these type of edges
Q8. Can it be folded for small storage areas?
A. Yes, the handles can be folded for small storage areas
Q9. How long is the cable provided?
A. The length of the cable included for this model is 12m
Q10. How big is the grass box?
A. The grass box is quite small at 20L but the grass is compacted
Q11, When it is delivered, what mow height is it set to?
A. When you receive it, the height for mowing is set at 2cm
Q12. Can it give the stripes across the lawn?
A. Unfortunately, there is no rear roller so it cannot give the striped effect
Q13. Does it have the mulching ability?
A. No, there is no mulching capability – only standard cuttings
Q14. Can additional spacers be bought if they go missing?
A. Yes, you can buy additional spacers if needed.
View also: Our Best Lawnmower Lists here
Part 3 – Flymo Easi Glide 330VX Review of Features, Pros and Cons
Main Features
This Hover collect lawn mower has a power level of 1400W and a cutting mow path of 33cm wide. It provides 4 mow height settings that range from 1cm to 3cm and it includes foldable handles for easier storage.
You get a Vision window provided to see the level of grass fill inside the box while working  and it comes with a unique transparent grass collection box of 20L capacity.
When the grass fills up, it has the grass compaction ability plus it includes a power cable which is 12m long. The weight of the unit comes in at 8.8kg for carrying and there are front roller wheels included to provide portability when not in use.
Price Guide: £80 - £130 @ Argos

Further Images about the Main Features are Outlined Below
Main Pros Available
Price level is generally quite good and can be available for less than £100 at certain times of the year
Additional 100W of power when compared to the standard Easi Glide 300
Ideal for uneven lawns, slopes or steep hills
Requires less frequent emptying as the grass is compacted which mean less interrupted work
Perfect for people with limited storage space as it can be folded away neatly and tidy after use
Grass collection container is very easy to work with, to empty and to put back into place – plus it is transparent to see through
The front rollers wheels will help you to move it around your garden when not turned on
As it is made in the UK, you are supporting your local community which is always a plus
The vision window is great also as you know exactly when the time comes for emptying
No battery charging, fuel costs or ongoing maintenance costs to worry about (or additional batteries either)
No assembly is needed as it is more or less ready to use straight from the box
Also, it is very lightweight coming in at less than 9kg and as it works on a cushion of air, it is very easy to work with and move in different directions
Gives a lower cleaner cut at the lower 1cm level and has been praised a lot by people who have back problems as it is very lightweight and easy to manage and work with
Main Cons
Can get heavier than expected to operate when the grass box starts to fill out
Collection of grass could be a whole lot better – work is needed afterwards to tidy up especially on patios, driveways or flower beds close by
Narrower mow path than the UltraGlide by 3cm which means slightly more mowing time needed
Adjusting the heights can be tricky as there is no single height adjustor – instead you have spacers and a spanner (included) which takes more time
Getting a perfect even cut can be difficult especially when the grass collector becomes filled up as it gets heavier
No rear rollers for stripes are available – plus there is no mulching capability as other makes / models offer
The grass collection box is smaller than the UltraGlide by 10L
You are limited to a work area of 12m – otherwise you have to go to the expense of an additional extension cord
Struggles with long grass and wet grass needs to be avoided at all times to prevent clogging – suitable for lighter type mowing work rather than heavy duty cutting
There is extra work needed around edges after you are finished as it tends to leave more grass than expected uncut.
Overall, as far as Hover lawn mowers go, this model performs as good as any of them but be prepared for additional work of tidying up afterwards due to the level of grass that remains uncollected
Selection of Positive Customer Comments:
Very easy to use and moves nicely across the grass and the 12m extension cord was long enough to cover the entire garden
Lightweight for a person's needs and does a good job collecting the cuttings across the yard
Great for areas such as slopes and uneven ground as it is very easy to push and compacts well in the shed
Excellent value for money – lower priced that what was expected and did the job as needed
Quick and easy to set up – ready to go straight from the box, cuts well and noise level is quite low
Customer service is great at getting back to you and its light weight  which makes it easy to handle
Did a decent enough cut, it was easy to assembly and empty and easy to use due to the lighter weight
Selection of Negative Customer Comments:
Operated more like a toy than a real lawn mower and lacks sufficient power that was needed
Cable clips for holding the cord is very flimsy and should be a lot more sturdier
Power fluctuated a bit which meant the hover control is unpredictable leaving an unlevel cut
Grass collection was disappointing and requires additional time to clean up after the job is done – blows out more grass than it collects
Adjusting the heights is not that easy with the spacers and too much grass left uncut around edges
Only for small gardens – not suitable for medium sized gardens
Not for people who like nice clean borders or who don't want the hassle of additional strimming
Part 4 - Comparison Table vs other Hover Models
You can also compare the Flymo Easi Glide 330VX against other Hover models under the Flymo brand from the table provided below…
| Feature: | Easi Glide 330VX | Easi Glide 300 | Glider 330 | UltraGlide |
| --- | --- | --- | --- | --- |
| Mow Width: | 33cm | 30cm | 33cm | 36cm |
| Power Level: | 1400W | 1300W | 1450W | 1800W |
| Grass bag Size: | 20L Capacity | 20L Capacity | 20L Capacity | 30L Capacity |
| Height Settings: | 4 | 4 | 4 | 4 |
| Mow Height Range: | 1cm to 3cm | 1cm to 3cm | 1cm to 3cm | 1.3cm to 3.2cm |
| Vision Window: | Available | Not available | Available | Available |
| Warranty: | 12 months | 12 months | 12 months | 12 months |
| Cable: | 12m long | 10m long | 12m long | 15m long |
| Rear Roller: | Not available | Not available | Not available | Not available |
| Mulching: | Not available | Not available | Not available | Not available |
| Safety Switch: | Included | Included | Included | Included |
| Weight: | 8.8kg | 8.5kg | 10kg | 12kg |
Price Comparisons - Supply Base
Part 5 – Video Demo Display
If you wish to view the features available instead of reading about them, then take a look at the short video demo outlined below
Video Demo - Flymo Easi Glide 330VX Electric Hover Lawn mower
After all this - If you are still undecided, then feel free also to take a look at further reviews outlined as follows...
Flymo Mighti-Mo Rotary Lawnmower Review - Take a Look Here
Flymo Speedimo Rotary Lawnmower Review - Take a Look Here
McGregor Lawn Mower Reviews - Take a Look Here
Spear & Jackson Lawn Mower Reviews – Take a Look Here
Bosch Lawn Mower Reviews – Take a Look Here

Flymo Community Feedback
Have you any previous experience of using a Flymo Easi Glide 330VX Electric Hover Lawnmower in the past? If so, please educate the UK community by leaving your feedback good or bad in the comment section provided below – So that they can learn also!